Who We Are
Kenney Moore opened the inaugural Hwy55 restaurant in 1991 in a small-town North Carolina mall. Initially named Andy's Cheesesteaks & Cheeseburgers, Kenney started by personally cooking each burger in view of hungry customers. This allowed him to personally greet and engage with every patron and showcase his dedication to quality. This concept embodied the essence of a true restaurant experience, where neighbors could come together over delicious food and exceptional service.

Hwy55's mission remains true to Kenney's original vision: to provide genuine hospitality and fresh, flavorful cuisine to anyone seeking an authentic, communal dining experience.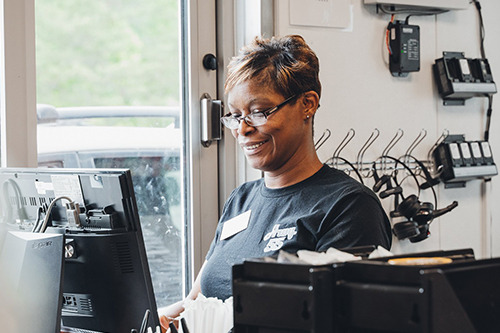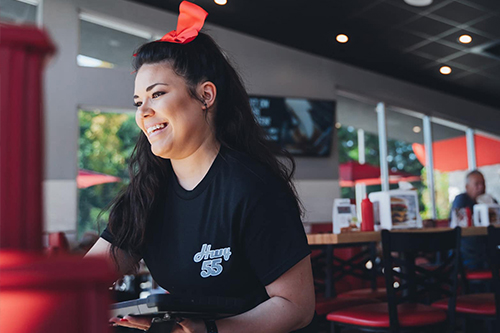 Our Culture
Love Your Neighbor
Those three words are an extremely powerful phrase we ask all Hwy55 employees to embody.

Our cooks love their neighbors by making great food for our guests quick, knowing that they're often navigating busy schedules of their own. Hwy55 waitstaff can turn customers' days around with an open door, smile, and superbly serviced, delicious meal. We encourage all team members to use their personalities and talents to let this mission shine.

Hwy55 culture is one of respect, courtesy, and treating everyone who walks through our doors like our neighbor. We use food and service to make the world a little bit better.
Your Future
Joining the Hwy55 family means becoming part of a vibrant team committed to delivering an exceptional dining experience. As an employee, you can expect a supportive and inclusive work environment where your skills and contributions are valued.

From the fast-paced kitchen to the friendly front-of-house staff, every role plays a crucial part in creating a nostalgic atmosphere and serving up our delicious, made-to-order meals. Join us at Hwy55 and be part of a dynamic team where hard work, dedication, and a love for great food are rewarded.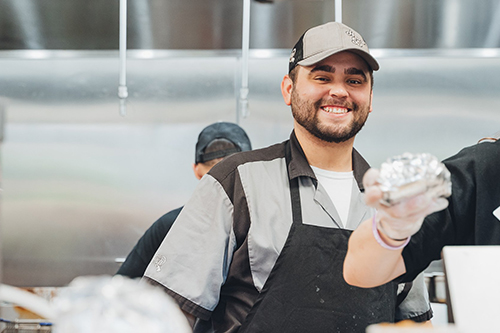 Career Opportunities
Hwy 55 is looking for folks with great hustle and competitive drive to join our cook team. If you have awesome energy and thrive in a fast-paced environment, you may be a good fit for us! Flexible scheduling is available and we are happy to work around school activities and schedules. No previous kitchen or restaurant-specific experience necessary; all we ask is that you be coachable, excited…
Hwy 55 is looking for folks with sparkling personalities and great hustle to join our team. If you have awesome energy, a positive outlook, and a genuine love for people, you may be a good fit for us! Flexible scheduling is available and we are happy to work around school activities and schedules. No previous kitchen or restaurant-specific experience necessary; all we ask is that you be…